If you love making videos and watching them go viral on social media, we want your attention.  If you also have a heart for the lost, and want to do something important to make a difference, we hope you'll read on.
Good News Productions, International has been using media for evangelism for nearly five decades, helping churches and ministries create powerful outreach strategies. 
Using media is in such high demand these days that we decided to help others learn and master an effective process for digital disciple making. 
Nomad Academy is our way to share that process.  Our hope is to equip hundreds of digital missionaries who can learn, create and share the story of Christ around the world.
The Nomad concept:
The Nomad curriculum has been used for more than a decade as a way to teach about the use of media as a tool for making disciples.  The acronym for Nomad spells out our mission:
National
Outreach using
Media
And
Discipleship
What is Nomad Academy?
Nomad Academy is an online training program focused on 'new media' outreach strategies.  The courses are built around four main goals which are ministry-driven and results oriented.
I.  Develop Strategies: Explain the key components of an effective outreach program that will guide the creation of media content used to attract and engage prospective disciples.
II.  Create Content: Present and explain the importance of storytelling as a primary tool for effective content.
III.  Explore Technology:  Introduce and demonstrate basic technical skills needed for simple media project production.
IV.  Distribute Online: Discuss the use of social media as a digital marketplace for ministry and how to package your message for your target audience.
About the Courses
Four course sequence:  Each course is written to stand alone, however when taken in sequence, students will learn and implement the strategic best practices for a new media process for ministry.
Practical coursework:  Assignments will provide hands-on experience with task-specific exercises linked to the student's ministry context and region.
Accessible for international students:  All courses have ESL-friendly content,  with the goal of having multiple languages in the future.
Mentors and Coaches:  Student progress will be monitored by trusted mentors and coaches who can provide valuable feedback and advice for course projects.
Ministry Focus
Nomad Academy is a practical set of courses that will help create effective results for your ministry outreach efforts.  The hands-on, practical assignments involved in the lessons and topics will help you develop an actual project where the concepts are put to work.  Mentors and coaches will help you along the way, giving advice and encouragement based on their experience in your area.
Next Steps
If this training program has your interest, and you would like to enroll for the online courses, the next step is to complete the Online Application which follows this Introduction.  Once you have been approved, you can begin work on Course I – Strategy.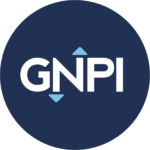 Who is GNPI?
Good News Productions, International was founded in 1975 as a way to help churches and mission organizations around the world to produce culturally relevant media materials for ministry. Today, GNPI has grown to include 25 teams. We've produced visual and audio media in more than 100 languages and shared the gospel with millions of people worldwide. With the growth of internet technology and social media, we're also developing platforms and strategies for engaging with different cultures and worldviews online. For more information, check out our website: gnpi.org